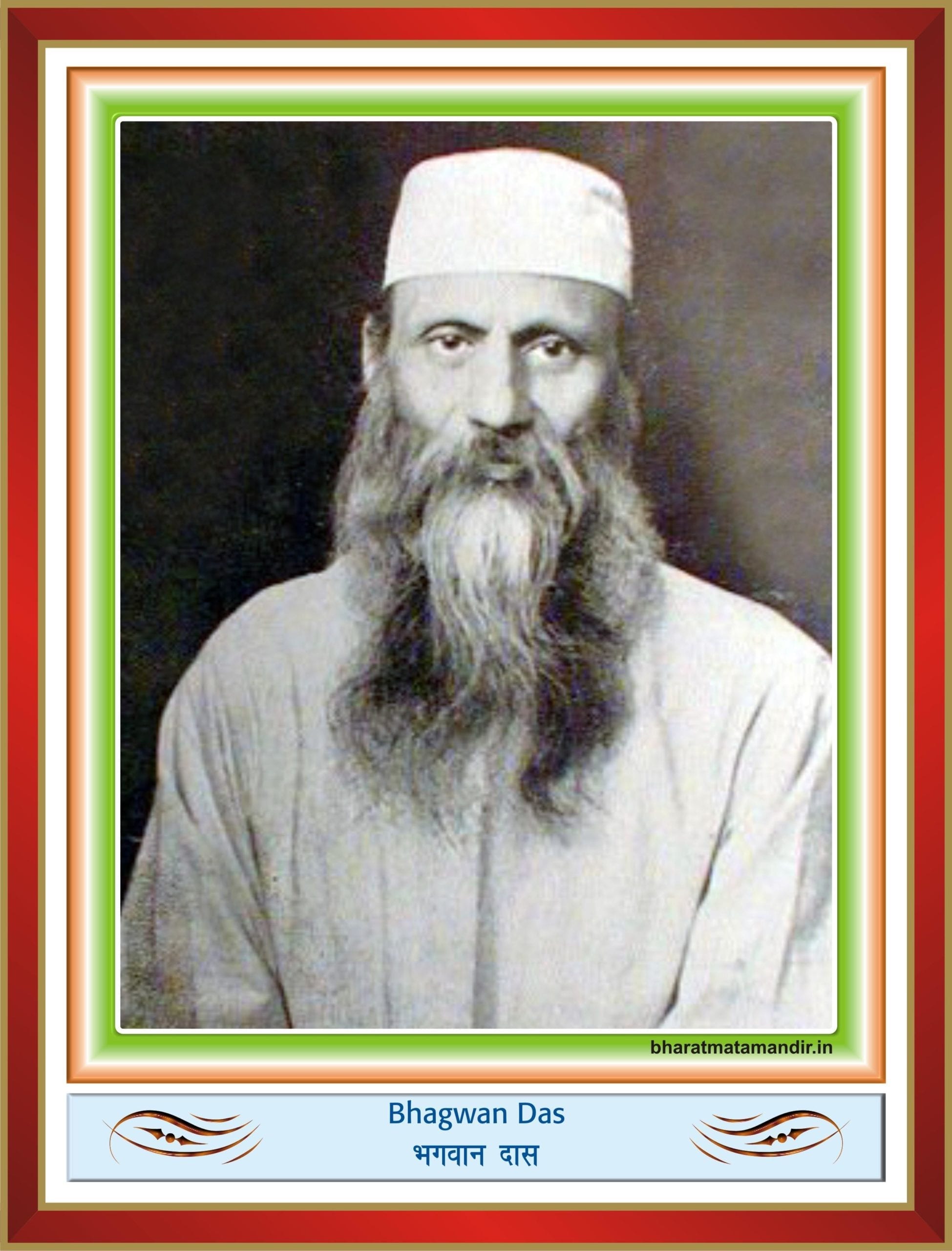 Bhagwan Das (January 12, 1869 – September 18, 1958) was an Indian theosophist and public figure. For a time he served in the Central Legislative Assembly of British India. He became allied with the Hindustani Culture Society and was active in opposing rioting as a form of protest. As an advocate for national freedom from the British rule, he was often in danger of reprisals from the Colonial government.
Life
Born in Varanasi, India, he graduated school to became a deputy in the collections bureau, and later left to continue his academic pursuits. Das joined the Theosophical Society in 1894 inspired by a speech by Annie Besant. After the 1895 split, he sided with the Theosophical Society Adyar. Within that society, he was an opponent of Jiddu Krishnamurti and his "Order of the Star in the East". Das joined the Indian National Congress during the Non-cooperation movement and was honoured with the Bharat Ratna in 1955.
With Besant he formed a professional collaboration which led to the founding of the Central Hindu College, which became Benaras Hindu University. Das would later found the Kashi Vidya Peeth, a national university where he served as headmaster. Das was a scholar of Sanskrit, from which he added to the body of Hindi language. He wrote approximately 30 books, many of these in Sanskrit and Hindi. Das received the Bharat Ratna award in 1955.
He belonged to the prosperous and eccentric Shah family of Varanasi. He was excommunicated from the Agrawal Samaj for advocating that going across the sea does not cause one to lose his caste. The situation arose when his son Sri Prakasa wanted to go to Britain to study law.
A prominent road in New Delhi is named after him and a colony is also named after his name in Sigra area of Varanasi 'Dr. Bhagwan Das Nagar.'