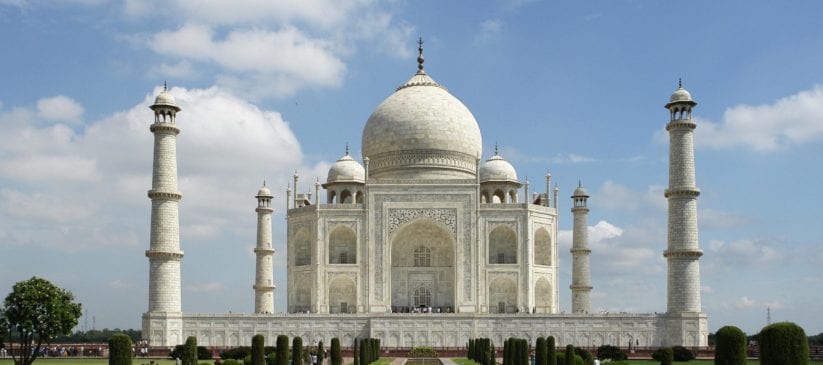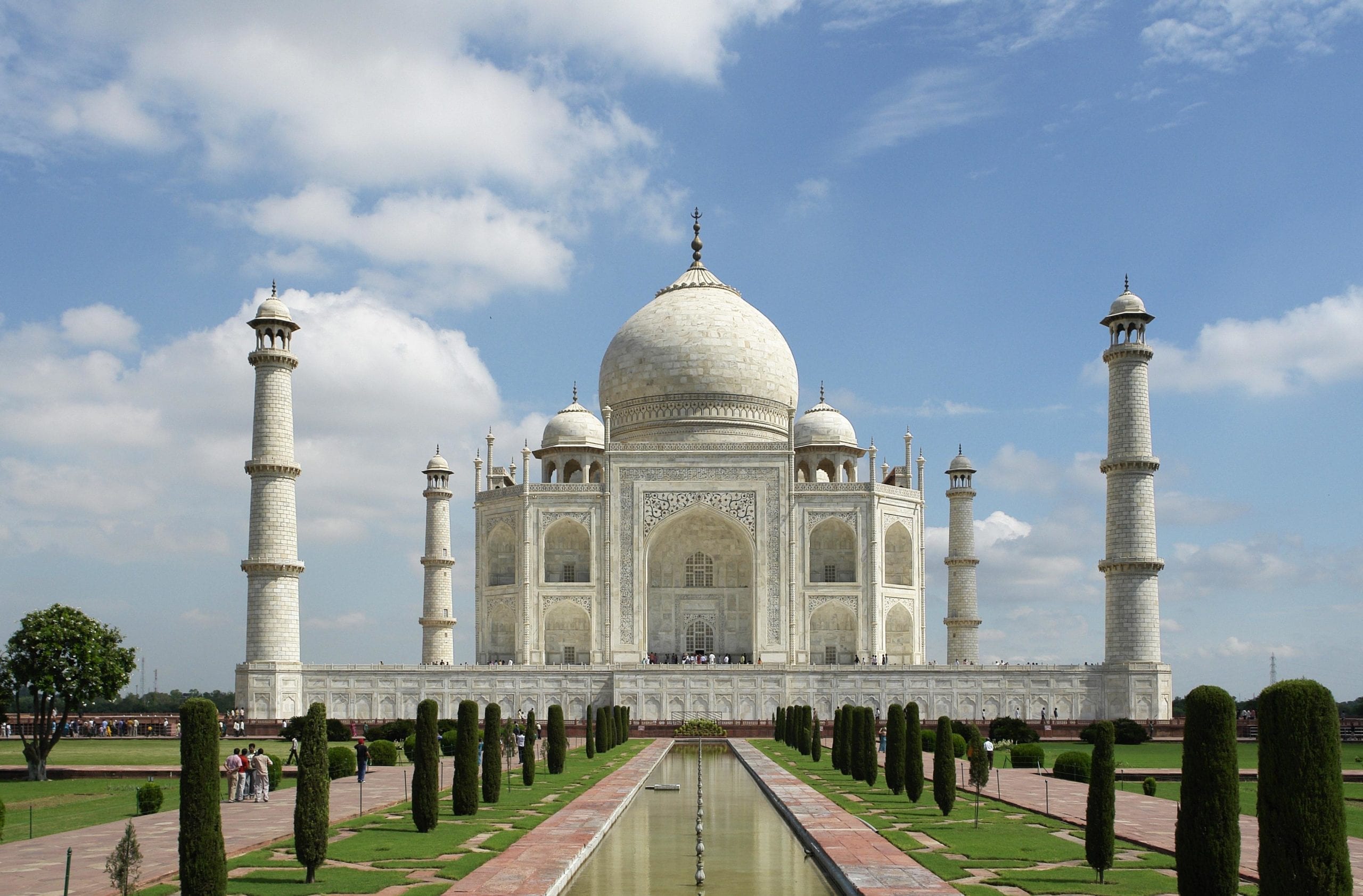 The Taj Mahal ( is a mausoleum located in Agra, India, built by Mughal emperor Shah Jahan in memory of his favorite wife, Mumtaz Mahal.
The Taj Mahal (also "the Taj") is considered the finest example of Mughal architecture, a style that combines elements from Persian, Indian, and Islamic architectural styles.[1][2] In 1983, the Taj Mahal became a UNESCO World Heritage Site and was cited as "the jewel of Muslim art in India and one of the universally admired masterpieces of the world's heritage."
While the white domed marble mausoleum is its most familiar component, the Taj Mahal is actually an integrated complex of structures. Building began around 1632 and was completed around 1653, and employed thousands of artisans and craftsmen.[3]
In 1631, Shah Jahan, emperor during the Mughal empire's period of greatest prosperity, was griefstricken when his third wife, Mumtaz Mahal, died during the birth of their fourteenth child, Gauhara Begum.[7] Construction of the Taj Mahal began in 1632, one year after her death.[8] The court chronicles of Shah Jahan's grief illustrate the love story traditionally held as an inspiration for Taj Mahal.[9][10] The principal mausoleum was completed in 1648 and the surrounding buildings and garden were finished five years later. Emperor Shah Jahan himself described the Taj in these words:[11]
Should guilty seek asylum here,
Like one pardoned, he becomes free from sin.
Should a sinner make his way to this mansion,
All his past sins are to be washed away.
The sight of this mansion creates sorrowing sighs;
And the sun and the moon shed tears from their
eyes.In this world this edifice has been made;
To display thereby the creator's glory.
The Taj Mahal attracts from 2 to 4 million visitors annually, with more than 200,000 from overseas. Most tourists visit in the cooler months of October, November and February. often feature the Taj Mahal, which also appears in several listings of seven wonders of the modern world, including the recently announced New Seven Wonders of the World, a recent poll[41] with 100 million votes.