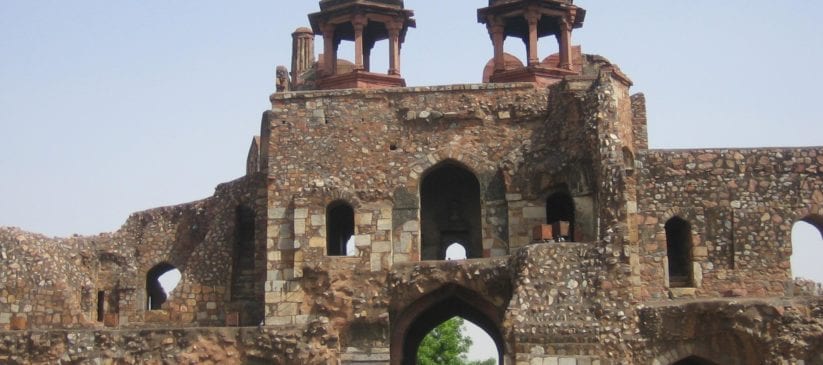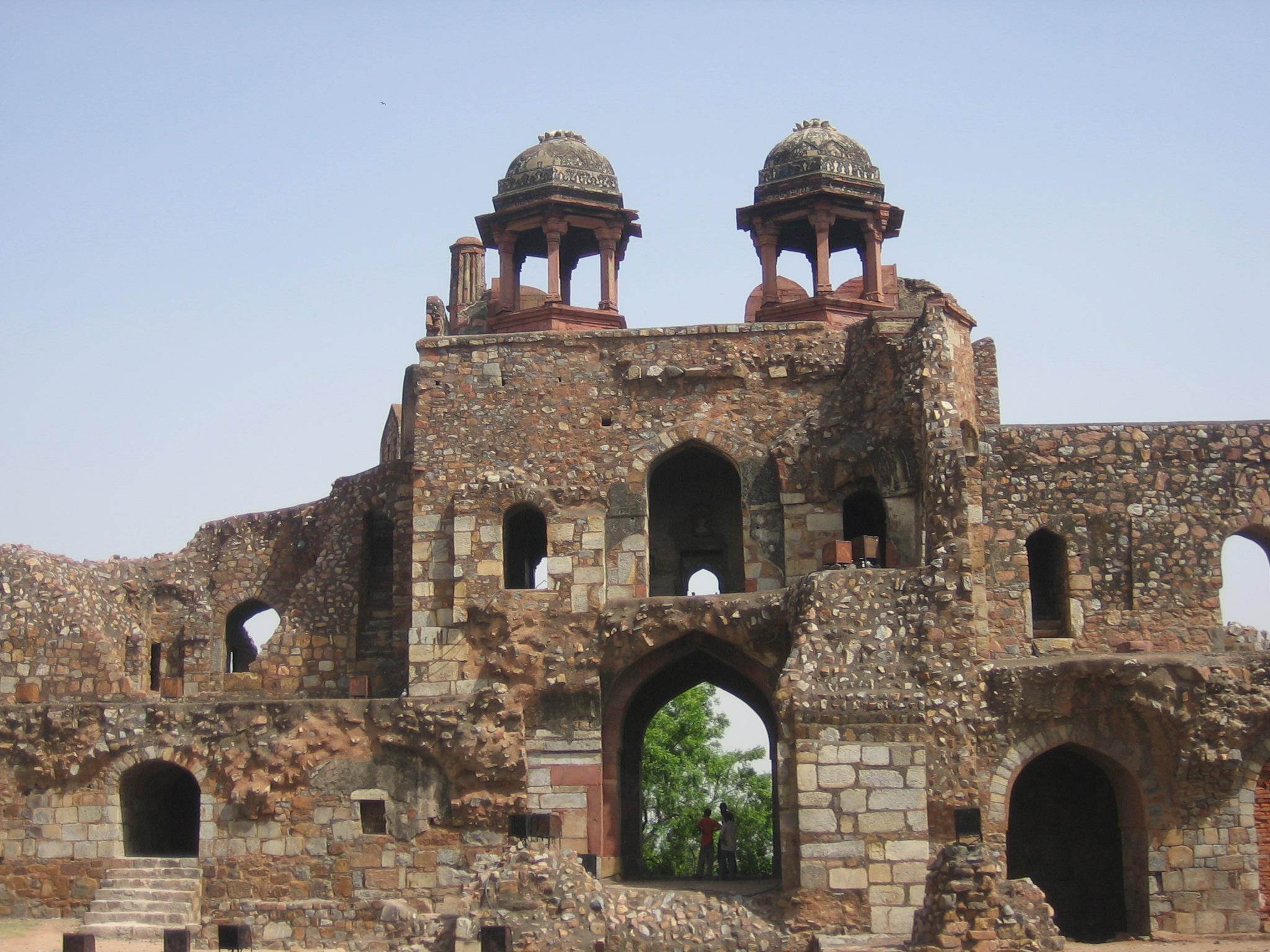 Purana Qila, Delhi
Purana Qila ramparts, and lake outside it, Delhi
Purana Qila (, Urdu: پُرانا قلعہ, translation: Old Fort), is the inner citadel of the city of Dina-panah, founded by the second Mughal Emperor, Humayun in 1533 and completed five years later. Purana Qila and its environs flourished as the sixth city of Delhi.
Sher Shah Suri defeated Humayun in 1540, and renamed the fort as Shergarh, and also added several more structures in the complex, during his reign that lasted for the next five years until his death in 1545.
The walls of the Fort rise to a height of 18 mtrs., and run on for about 1.5 km, and has three arched gateways, the Bara Darwaza (Big Gate) facing West, which is still used today, the south gate, the 'Humayun Gate' probably called so because it was constructed by Humayun or that Humayun's Tomb is visible from there, and lastly, the 'Talaqi Gate' or forbidden gate. All the gates are double-storeyed sandstone structures flanked by two huge semi-circular bastion towers, and decorated with white and coloured-marble inlays and blue tiles, and replete with detailing, like ornate overhanging balconies, jharokhas, pillared pavilions chhatris on top, reminiscent of Rajasthani architecture as seen in the North and South Gates, and which were amply seen in future Mughal architecture. Despite the grandeurs of the exterior, few of interior structures have survived except the Qila-i Kuhna Mosque and the Shermandal, both credited to Sher Shah.
Today, it is also the venue of daily sound and light shows after sunset, entailing history of seven cities of Delhi, from Indraprastha to New Delhi.