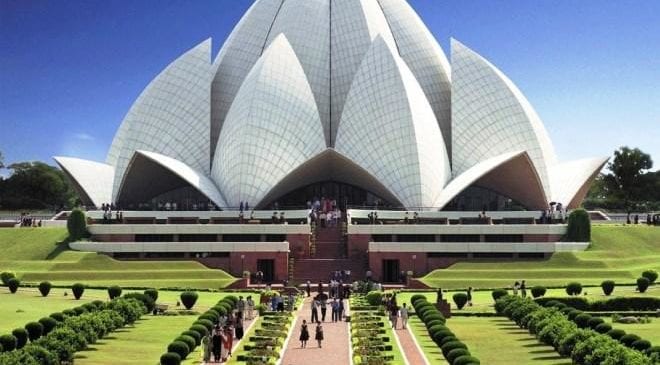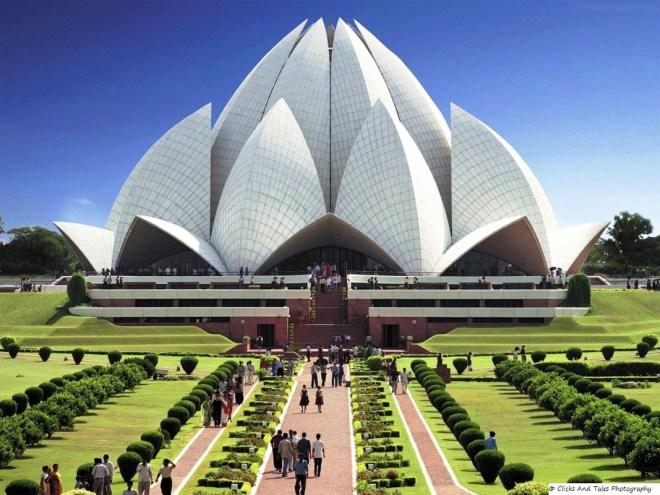 Lotus Temple
The Bahá'í House of Worship in Delhi, India, popularly known as the Lotus Temple due to its flowerlike shape, is a Bahá'í House of Worship and also a prominent attraction in Delhi. It was completed in 1986 and serves as the Mother Temple of the Indian subcontinent. It has won numerous architectural awards and been featured in hundreds of newspaper and magazine articles.As with all other Bahá'í Houses of Worship, the Lotus Temple is open to all regardless of religion, or any other distinction, as emphasized in Bahá'í texts.
The site is in the village of Bahapur, in the National Capital Territory of Delhi. The architect was an Iranian, who now lives in Canada, named Fariborz Sahba. He was approached in 1976 to design it, later oversaw its construction and saved money from the construction budget to build a greenhouse to study which indigenous plants and flowers would be appropriate for the siteThe major part of the funds needed to buy this land was donated by Ardishír Rustampúr of Hyderabad, who gave his entire life savings for this purpose in 1953.
Since its inauguration to public worship in December 1986, the Bahá'í House of Worship in Delhi has, as of late 2002, attracted more than 50 million visitors, making it one of the most visited buildings in the world. Its numbers of visitors during those years surpassed those of the Eiffel Tower and the Taj Mahal. On Hindu holy days, it has drawn as many as 150,000 people; it welcomes four million visitors each year (about 13,000 every day or 9 every minute).
This House of Worship is generally referred to as the "Lotus Temple". In India, during the Hindu festival Durga Puja, several times a replica of the Lotus Temple has been made as a pandal, a temporary structure set up to venerate the goddess Durga. In Sikkim a permanent replica is of the Hindu Legship Mandir, dedicated to Shiva.