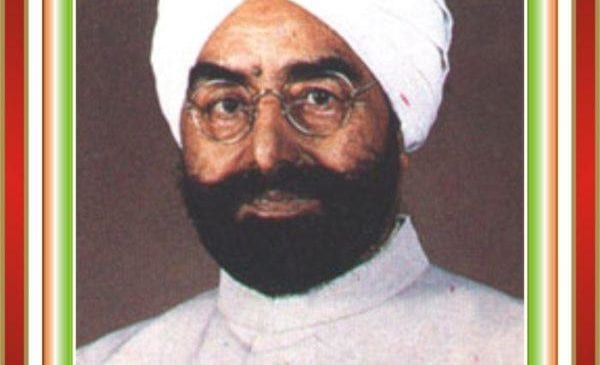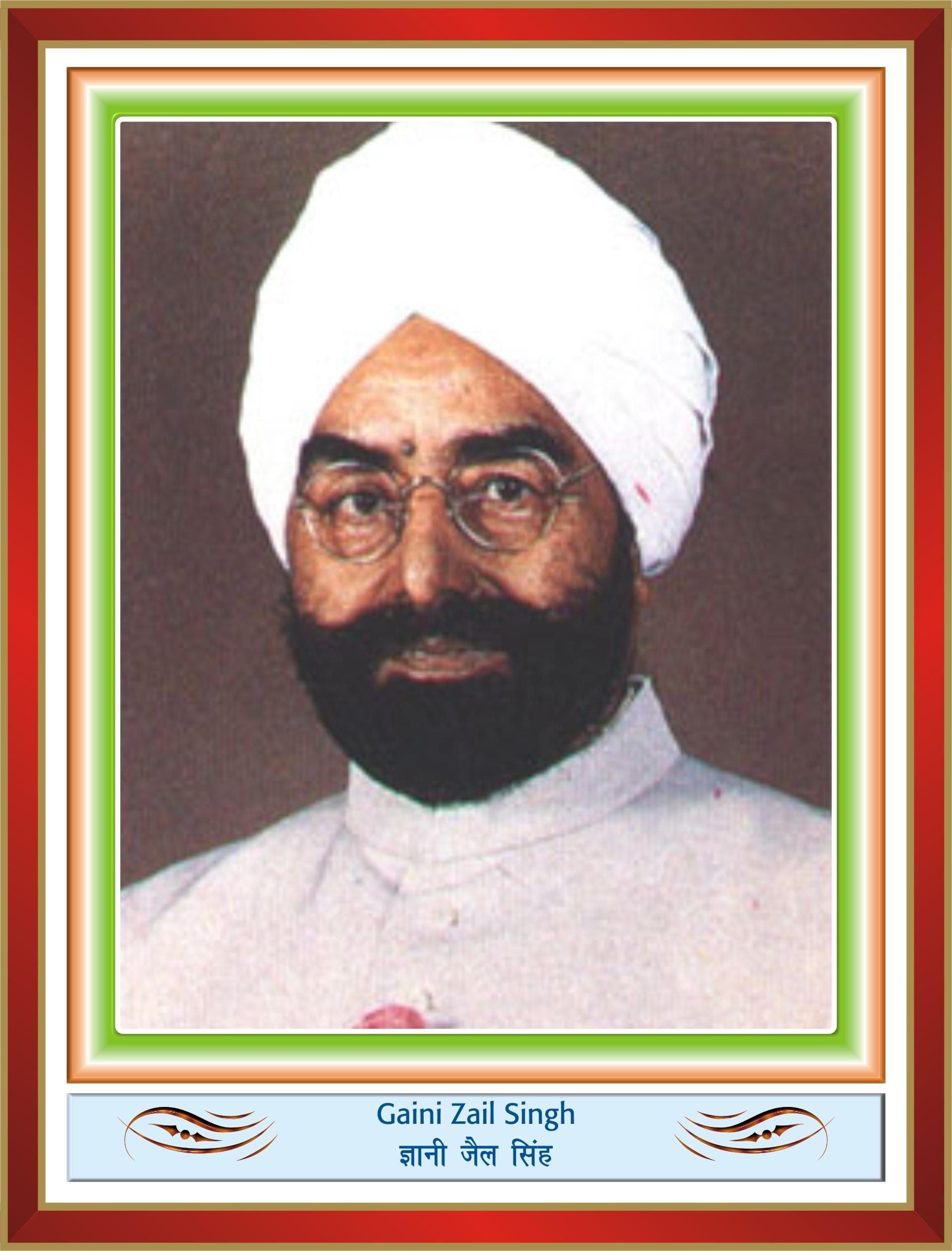 Giani Zail Singh (Punjabi: ਜ਼ੈਲ ਸਿੰਘ, 5 May 1916 – 25 December 1994) was an Indian politician and member of the Congress Party. He served as the seventh President of India. He was the President of India during Operation Blue Star, the assassination of Indira Gandhi, and the 1984 anti-Sikh riots.[1]
Sardar Zail Singh, a Sikh by religion, was given the title of Giani, as he was educated and learned about Guru Granth Sahib. However, he did not have formal secular education. He had a humble start in life and his father was a Sikh Tarkhan Ramgarhia who was killed in an automobile accident.[2]
Zail Singh's public life was long and varied – freedom fighter, state Congress leader, Chief Minister, Union Home Minister, and the president of India. A fighter against princedom, feudalism and foreign domination in the pre-independence days, he is also remembered for his crusade against communalism, economic disparities and social injustice in the republic. He also served as Chief Minister of Punjab.
Important positions
1951 Agriculture minister, PEPSU
1956 Member of Indian parliament (Rajya Sabha)
1972-1977 Chief minister of Punjab
1980-1982 Union Home Minister
1982-1987 President Of India
President of India
Giani Zail Singh was elected to the highest office of the President of India on 15 July 1982 and took the oath of office on 25 July 1982. The media felt that the president had been chosen for being an Indira loyalist rather than an eminent person. "If my leader had said I should pick up a broom and be a sweeper, I would have done that. She chose me to be President,"[3] Singh was quoted to have said after his election.
Giani Zail Singh died in a road accident on 25 December 1994, near Kiratpur Sahib in Ropar district. Following his accidental death, Zail Singh was cremated at Ekta Sthal in the Raj Ghat area.