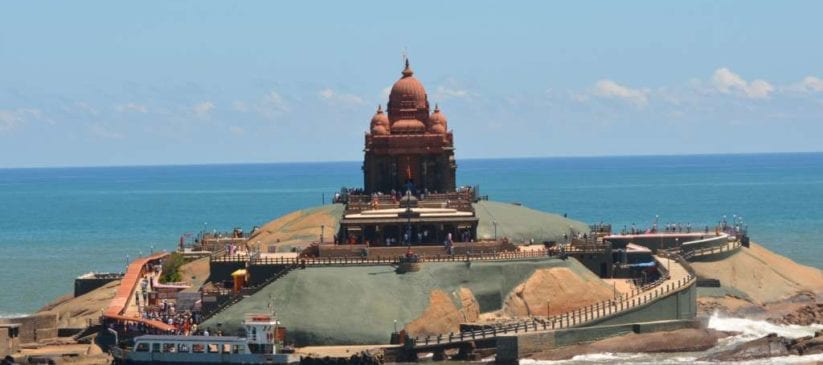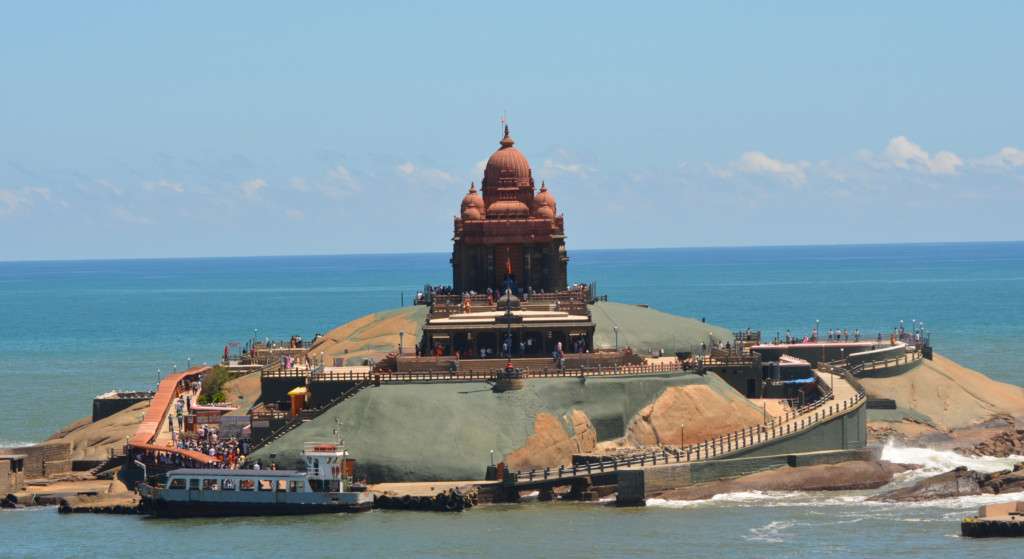 Vivekananda Rock Memorial is a sacred monument and popular tourist attraction in Kanyakumari, India. The memorial stands on one of two rocks located about 500 meters off mainland India's southernmost tip. It was built in 1970 by the Vivekananda Rock Memorial Committee in honour of the visit of the great spiritual teacher Swami Vivekananda to Shripada Parai during the month of December 1892 for deep meditation and enlightenment. He swam to this rock and meditated about the past, present and future of India. It is said that he attained enlightenment on the rock, and henceforth became a reformer and philosopher.From very ancient times, the rock has been regarded as a sacred place. The mythical tradition states that it has been known as 'Sripada Parai', meaning the rock that has been blessed by the touch of 'the sacred feet' of the Devi Kumari. On the rock is a projection similar in form to a human foot and a little brownish in complexion, which has traditionally been venerated as a symbol of Shripadam. According to legend, it was on this rock that Devi Kumari performed austerity.
A meditation hall (Dhyana Mandapam) is also attached to the memorial for visitors to meditate. The design of the mandapa incorporates different styles of temple architecture from all over India. It houses a statue of Vivekananda. The merger of three seas – Bay of Bengal, Arabian Sea and Indian Ocean can be seen from these rocks.
The memorial consists of two main structures, the Vivekananda Mandapam and the Shripada Mandapam.
This monument was hit by the Indian Ocean Tsunami of December 26, 2004.