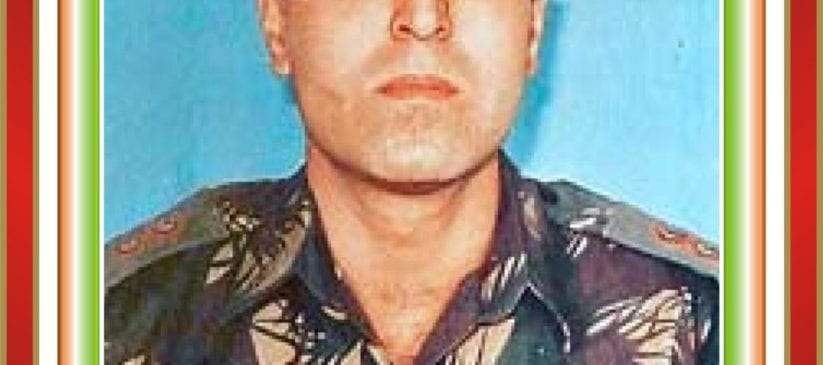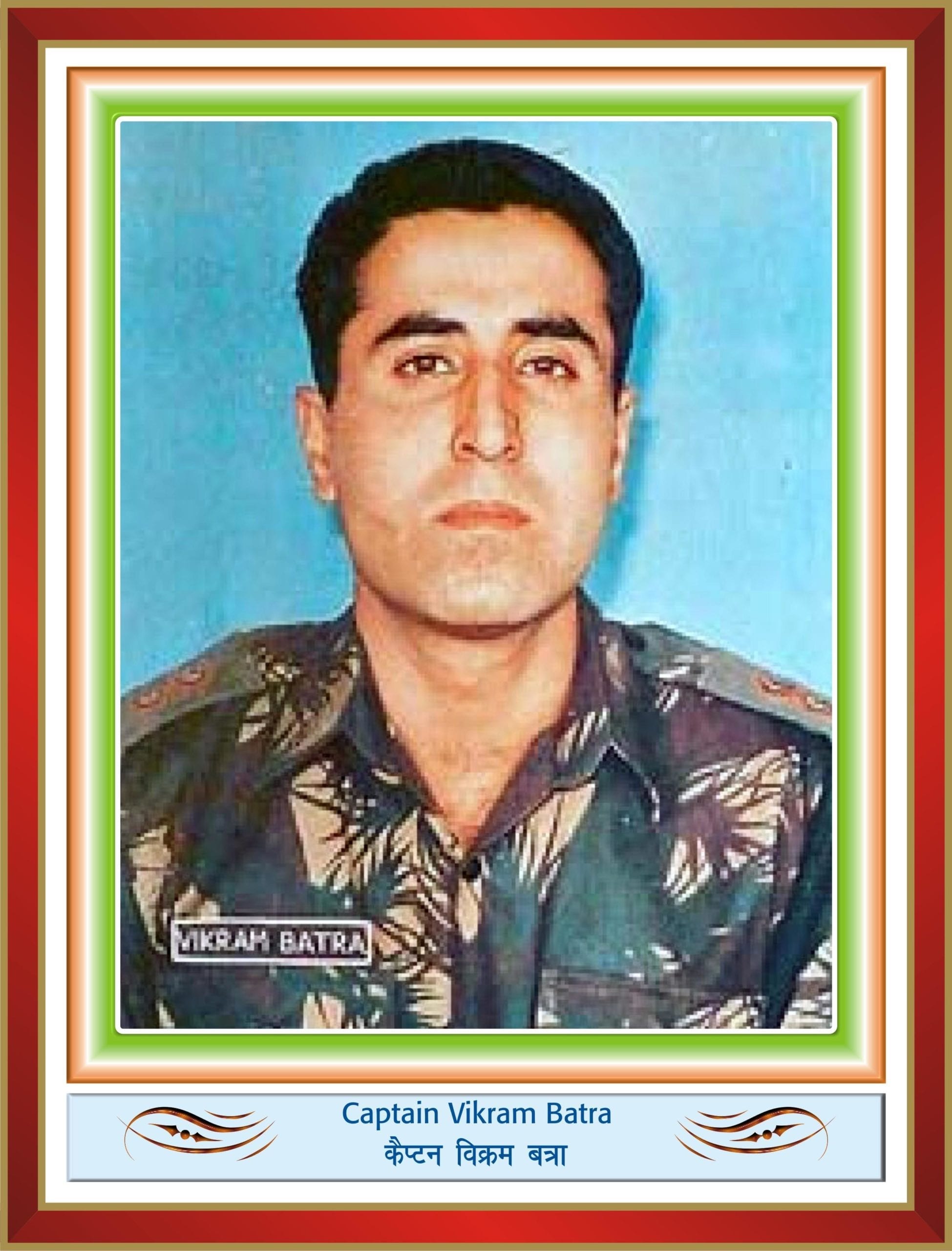 Captain Vikram Batra PVC (September 9, 1974 – July 7, 1999) was an officer of the Indian Army, posthumously awarded the Param Vir Chakra, India's highest award for valour, for his actions during the 1999 Kargil War in Kashmir between India and Pakistan.
Early life and career
Vikram Batra was born on September 9th, 1974 in Ghuggar village near Palampur, Himachal Pradesh, to Mr. G.L. Batra and Mrs. Jai Kamal Batra.
Batra joined the Indian Military Academy in Dehradun in 1996 in Jessore company of Manekshaw Battalion, and was commissioned in the Indian Army as a Lieutenant of the 13 Jammu & Kashmir Rifles at Sopore, in Jammu and Kashmir. He rose to the rank of Captain.
Captain Vikram Batra was awarded the Param Vir Chakra, India's highest military honor on 15 August 1999, the 52nd anniversary of India's independence. His father Mr. G.L. Batra received the honor for his deceased son from the President of India, the late K.R. Narayanan.
Captain Vikram Batra, 13 JAK Rifles, and his Delta Company was given the task of recapturing Point 5140. Nicknamed Sher Shah ('Lion King' in Hindi) for his unstinting courage, he decided to lead the rear, as an element of surprise would help stupefy the enemy. He and his men ascended the sheer rock-cliff, but as the group neared the top, the enemy pinned them on the face of the bare cliff with machine gun fire. Captain Batra, along with five of his men, climbed up regardless and after reaching the top, hurled two grenades at the machine gun post. He single-handedly killed three enemy soldiers in close combat. He was seriously injured during this, but insisted on regrouping his men to continue with the mission. Inspired by the courage displayed by Captain Batra, the soldiers of 13 JAK Rifles charged the enemy position and captured Point 5140 at 3:30 a.m. on 20 June 1999. His company is credited with killing at least eight Pakistani soldiers and recovering a heavy machine gun.
The capture of Point 5140 set in motion a string of successes, such as Point 5100, Point 4700, Junction Peak and Three Pimples. Along with fellow Captain Anuj Nayyar, Batra led his men to victory with the recapture of Point 4750 and Point 4875. He was killed when he tried to rescue an injured officer during an enemy counterattack against Point 4875 in the early morning hours of 7 July 1999. His last words were, "Jai Mata Di." ('Hail the Divine Mother'). For his sustained display of the most conspicuous personal bravery and leadership of the highest order in the face of the enemy, Captain Vikram Batra was awarded the Param Vir Chakra.
Quotes
Batra's last words were the battle-cry "Jai Mata Di!" ("Victory to Mother Durga!")
Batra's Yeh Dil Maange More! (My heart asks for more!), erstwhile a popular slogan for a Pepsi commercial, became an iconic battle cry that swept across the country and remains popular with millions of Indians, invoked at patriotic public events, in memory of the war and the soldiers, and as a symbol of the indomitable spirit of Indian patriotism and valor in face of future attacks.
Upon reaching Point 5140, he got into a cheeky radio exchange with an enemy commander, who challenged him by saying, "Why have you come Sher Shah (Vikram's nick name given by his commanding officer)? You will not go back." Captain Vikram Batra is said to have replied, "We shall see within one hour, who remains on the top."
While dragging Lt. Naveen back under cover, Naveen pleaded to Captain Batra to let him continue the fight in spite the injuries to which Captain Batra replied "Tu baal bachedaar hai!! Hatt jaa peeche," ("You have kids and wife to look after! Get back!").
"Ya toh Tiranga lehrake awunga, ya fir Tirange mein lipta huwa awunga, lekin awunga" (Either I will come back after hoisting the Tricolour (Indian flag), or I will come back wrapped in it, but i will be back for sure).

"In reply to a Pakistani's taunt that they will leave Kashmir if Indians give them Madhuri Dixit, a popular bollywood actress,gave him the reply, "Sorry, Madhuri is busy!".he then shot the taunter and said " From Madhuri,With love"